In the left navigation bar, click on the media tab. By default it should open to the all Media Tab of your instance. If you wish to preview files in a specific folder, then please also select the folder you wish to upload.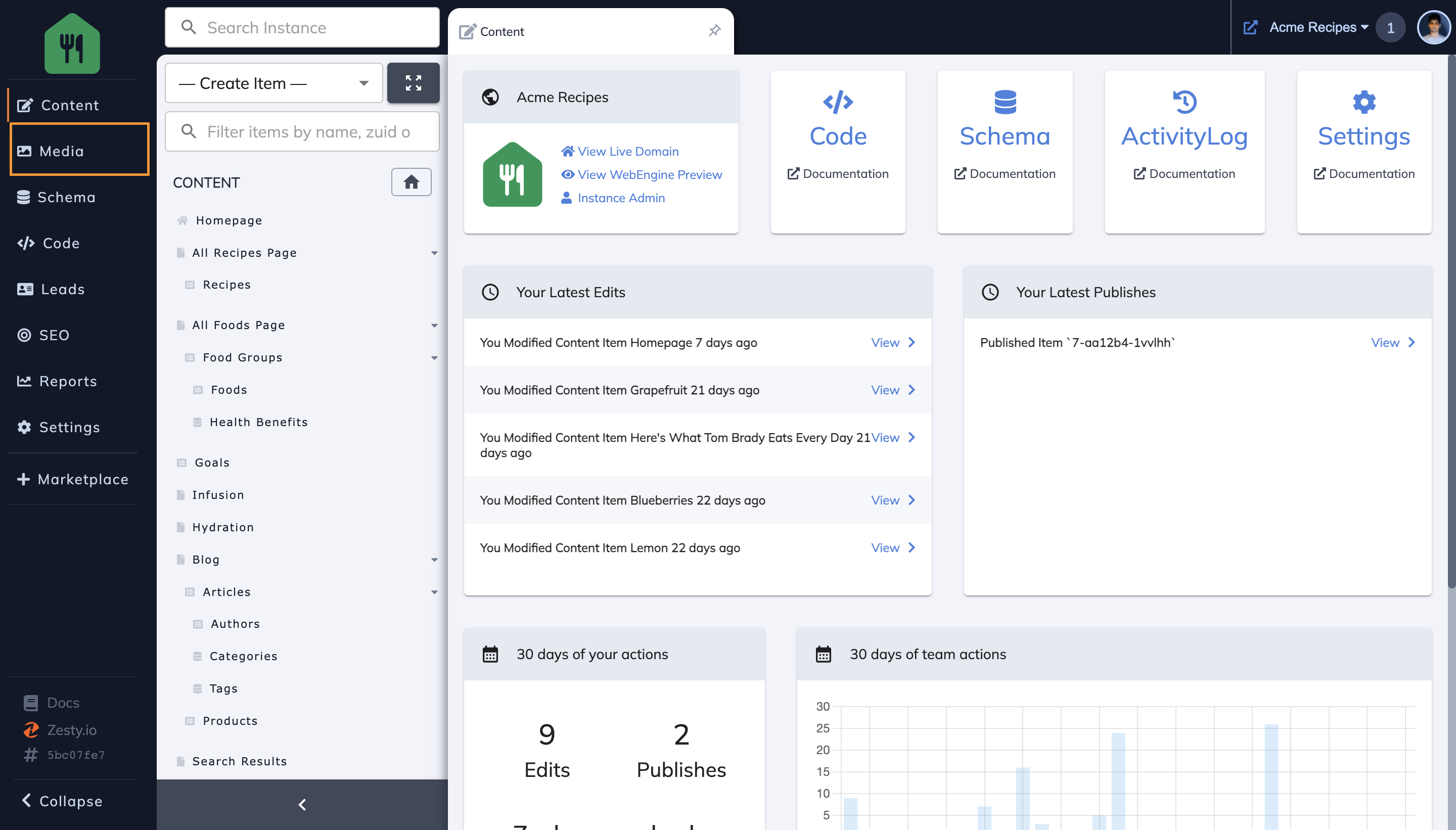 You can find the image by selecting the file in all media, or a file in a folder, or by using search.
You will now not be able to see the file in the Media app.

You should see a small alert showing that the file has been deleted appear in the bottom right corner.